See on Scoop.it – Danilo Pianco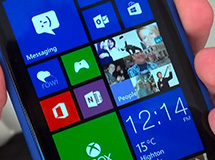 Windows Phone 8 is here, and finally consumers can get their hands on the latest and greatest from Microsoft. It's a seriously major change, the biggest since Windows Phone 7.5 "Mango" over a year ago, and it brings some critical new features that will keep the operating system relevant in
the ever changing world of smartphones.
In fact the change is so big that Microsoft required a whole new bunch of hardware to run the software, which not only brings the latest hardware tech to the table but also the platform for Microsoft to add whatever they liked without worrying about performance on legacy devices. The choice to support Windows Phone 8 only on new hardware disappointed a lot of people, especially those who recently purchased the Lumia 900, but going forward it will be the right choice.
Here at Neowin I finally managed to get my hands on the Windows Phone 8X by HTC several weeks after the official launch, so I apologize for the delay in any hands-on impressions of WP8 and its new hardware. A huge shoutout again to MobiCity who kindly sent over the HTC 8X that allowed me to review Windows Phone, so check them out whenever you're thinking of buying a new phone (perhaps a new Windows Phone?).
Start and Lock
When you start up your Windows Phone 8 device for the first time you'll most likely notice the new and improved Start screen, complete with three sizes of tiles. Visually this is the biggest change to Windows Phone 8, as the Metro/Modern style complete with large text headers, left-right swiping panes and tiles remains exactly the same.
Back in June when we first got a peak at the new Start screen for WP8 I thought that it looks very cluttered, but now that I have actually used the layout it's just so much better. With Windows Phone 7 there was a limited amount of information that could be displayed at once on the Start screen without scrolling, but with the new smaller tile option there can be so much more information available at a glance – and that's what Windows Phone is all about…
See on www.neowin.net